All-in-One Transfer Pricing Documentation Software
For more than a decade TPGenie Transfer Pricing documentation software is the one-stop solution for creating & managing Transfer Pricing documentation, including Local Files, Master Files, Benchmarks, Inter-Company Agreements, Country-by-Country Reporting and much more. Hundreds of Multinationals, Tax Advisors and Local Entities are using TPGenie TP Documentation solution to increase efficiency and reduce costs.
Learn More
TPGenie Basic
Transfer Pricing documentation software for Local entities or Tax advisory companies
3 users
1 environment
Free Master file & Local file templates
Easy 4 step creation of Local file
Transfer pricing benchmarking database
Free ChatGPT AI integration
Create & Manage Transfer Pricing documentation. Be compliant in a few clicks!
TPGenie Business
Transfer Pricing documentation & client management tool for Transfer Pricing Services Providers
10 users
Unlimited entities and countries
Client management dashboard
Free country references
Transfer Pricing guide & country deadlines
Client calendar and notifications
Compliance tracker
Work together with your TP team to create and manage Transfer Pricing documentation for your clients.
TPGenie Enterprise
Transfer Pricing documentation, workflow & dashboard tooling for Multinationals
Unlimited users
Unlimited entities and countries
Workflow: Review, Validate & Approve Local files.
Automatic translation of Local files
TP Calendar & notifications
IC-Agreement Database
Create Transfer Pricing documentation for all entities in your MNE group, either centralised or decentralised.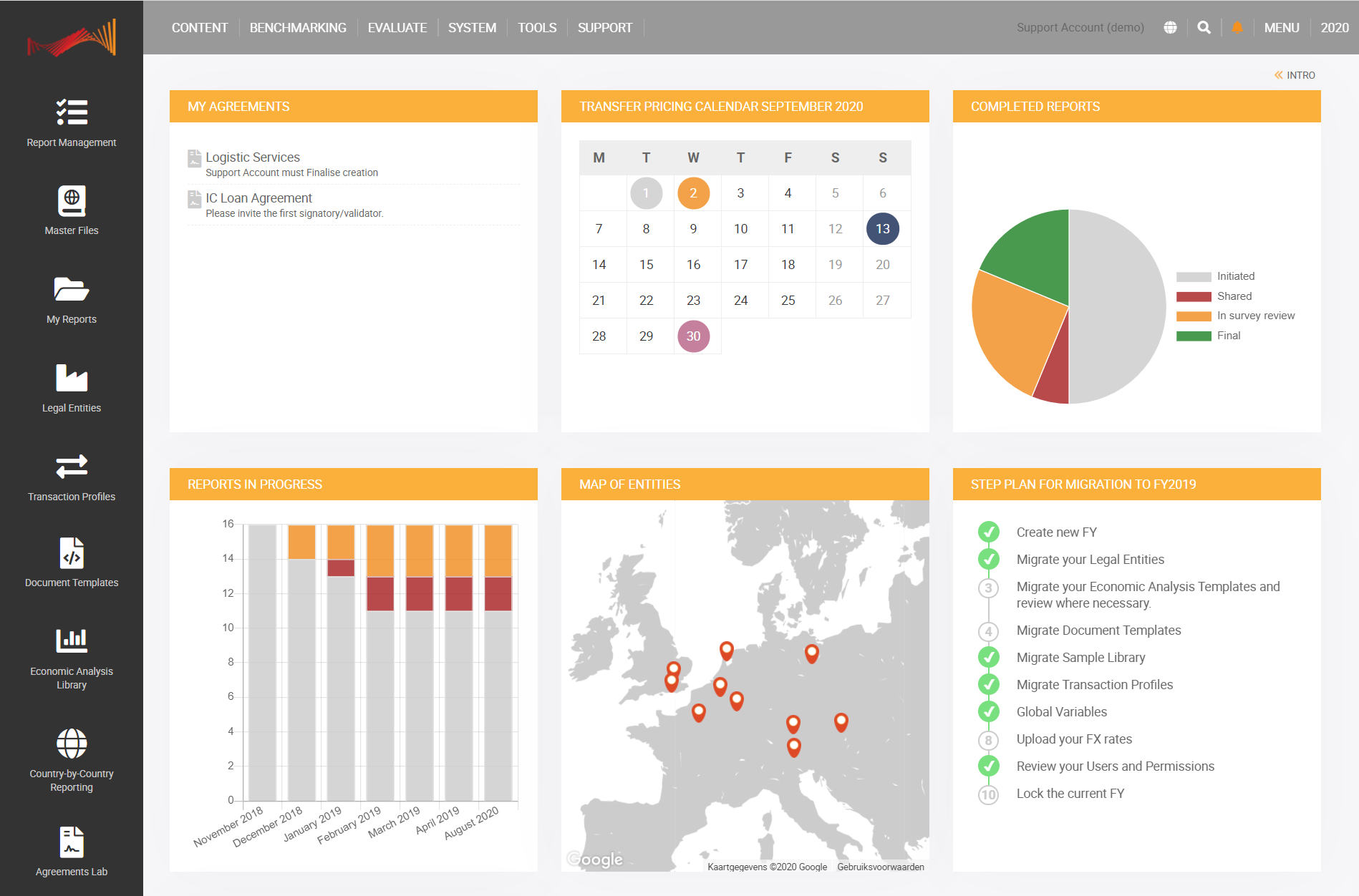 About TPGenie transfer pricing software
TPGenie helps you to efficiently create, update and manage your transfer pricing documentation, including Master file, Local files, Intercompany Agreements, Benchmarking databases and Country-by-Country Reporting. TPGenie also assists you with TP planning, risk management and control. TPGenie is BEPS Action 13 compliant transfer pricing software.
Join over 350 customers using TPGenie
Intra Pricing Solutions is an independent and specialist provider of transfer pricing software solutions, with the headquarters in Amsterdam. Our company was established in 2009 and for more than a decade has been a leading provider of transfer pricing software to multinationals and advisory companies.
Through the years, our clients played an essential role in the continuous development of TPGenie. This transfer pricing compliance software and additional enhancement modules have been trusted by hundreds of multinational companies and their advisors worldwide. With every update and release of additional features, we are implementing the wishes of the users, creating the efficiency, focus and transparency our customers need to get their best work done.
Intra Pricing Solutions
Your guide in the world of Transfer Pricing
Herengracht 30
1015 BL, Amsterdam